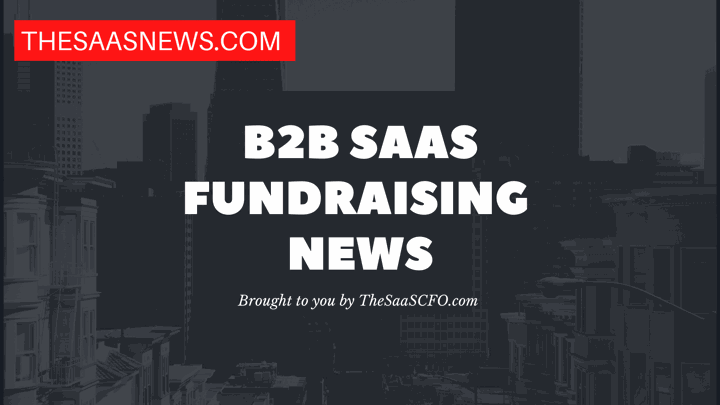 Scale AI, a Montreal, Quebec-based Canadian AI Global Innovation Cluster dedicated to building the next-generation supply chain and boosting industry performance by leveraging AI technologies, announced record-breaking financing round with $117 million in investments supporting 15 projects in AI.
The figure includes $77 million from various companies that stand to benefit from the research projects and $40 million from the federal government, said Julien Billot, chief executive of Montreal-based Scale AI.
The announcement took place this morning in the presence of the Honourable François-Philippe Champagne and about 100 guests at SCALE AI's offices in Montreal.
The 15 projects unveiled today demonstrate the acceleration of AI adoption in the manufacturing, retail, and agriculture sectors, as well as in the development of innovative AI solutions for businesses. This is the largest funding round to date for Scale AI since its inception.
Scale AI is a consortium of private entities, research centers, universities, and startups that focuses on developing concrete AI-powered applications for supply-chain activities. Since 2019, SCALE AI has supported more than 90 industry projects, with investments totaling half a billion dollars, 62% of which was funded by the industry. 
Julien Billot, CEO of SCALE AI, explains: "Over the past years, we have seen an increasing number of Canadian companies develop AI practices and reap the benefits. 2022 was a record-breaking year for the organization with a remarkable total investment of $204 million in 33 industry projects. Through each of these funding rounds, SCALE AI has contributed to further advancing the adoption of AI for a significant number of companies across Canada. Our team is looking forward to pursuing its work to benefit the entire AI ecosystem in the upcoming years."  
In addition to 9 new AI projects, this announcement also includes additional investment in 6 projects already supported by Scale AI, to enable them to be deployed on a larger scale, benefiting the entire AI ecosystem.
The funding commitment covers nine new research projects, for a combined $97 million, as well as follow-up investments in six ongoing initiatives, for $20 million.
The nine projects for a combined $97 Million
-McCain Driving Impact (MDI) x AI - led by McCain Foods, in collaboration with Boston Consulting Group (BCG), Fiddlehead Technology, Lemay.ai, TribalScale, Dalhousie University, Gaia Consulting, Beaver Creek Farms Ltd, Riverview Farms, Valley Farms, and Killoween Farms
-AI-Powered Experience and Profit Optimization - led by Coveo, in collaboration with IVADO Labs
-AI-Based Automotive Sunroof Installation & Supply Chain Management - led by Foxfire Labs, in collaboration with Automotive Sunroof Craft, Dealership Consortium​, The Design Quantum​, York University, OEM Consortium​, SEMA​ , and Signature Sunroofs​
-Optimization of crane allocation - led by GUAY, in collaboration with Vooban
-Supply Chain AI for Circular Manufacturing Feedstock - led by Macrodyne Hydraulic Presses & Automation, in collaboration with ReGen Composites, SimWell Consulting & Technologies Inc., Moov AI, and Claude-Guy Quimper from Institute Intelligence and data—Université Laval
-Aircraft Parts Affinity Recommendation with AI-led by BOMBARDIER, in collaboration with IVADO Labs and Xennial Innovations Inc.
-AI-Enabled Warehouse Digital Twin - led by Routeique Inc, in collaboration with Big Rock Brewery and Alberta Machine Intelligence Institute (Amii)
-Intelligent structural steel design and estimating system - led by Canam, in collaboration with RJC Engineers​, McIntosh Perry, Moov AI et CICIEM (Université Concordia)
-AI to enhance capabilities in early issue handling - led by BIM One, in collaboration with Nexapp​, Moov AI, CIMA+, and Clark Builders
The six projects for $20 Million
-Space and assortment productivity solution, Project Lead: Canadian Tire
-Predictive analytics for aviation, Project Lead: Bombardier
-Transportation optimization, Project Lead: Kemira
-AI-driven retail sales demand forecasting, Project Lead: BRP
-Ancillary revenue management platform, Project Lead: Plusgrade 
-Apollo.AI, Project Lead: Ray-Mont Logistics
Company: Scale AI
Raised: $117.0M
Round: Unknown 
Funding Month: February 2023
Lead Investors: Undisclosed
Additional Investors: Undisclosed
Company Website: https://www.scaleai.ca/
Software Category: AI Supply Chain Cluster
About the Company: As Canada's AI Global Innovation Cluster, Scale AI acts as an investment and innovation hub that accelerates the rapid adoption and integration of artificial intelligence (AI) and contributes to developing a world-class Canadian AI ecosystem. The organization develops programs to support investments in companies that implement real-world applications of AI and encourage the emergence of future Canadian flagships in the sector, all while facilitating the development of a highly skilled workforce. Scale AI will contribute to the development of an innovative, competitive, diverse, and inclusive Canadian economy, with a focus on small and medium enterprises (SMEs). Based in Montreal and funded by the federal government and the Quebec government, Scale AI works with more than 500 industry partners, research institutes, and other players in the field of AI.
Source: Scale AI -LinkedIn https://www.newswire.ca/news-releases/scale-ai-announces-record-breaking-financing-round-with-117m-in-investments-supporting-15-ai-projects-868957456.html